Steve directed Elmhurst College's improv group Wasteful Thinking for two years of public performances. Using his long-form improv training, he helped the group focus on scene work and playfulness as they did short-form improv games like Party Quirks and Actor's Nightmare. He also directed new variations of games, such as DVD Remote and Blind Prop Freeze Tag. And he introduced the group to longer forms, including The Living Room and The Dream.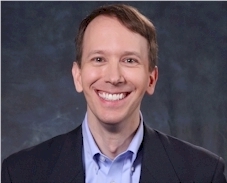 Steve has also directed more than a dozen videos which appear in his group and solo sketch comedy shows, including the reality show parody Regular Joe and a series of political ads for the Congressional race between twin brothers Tad & Ted Mitchell and their long-shot opponent Marvin Van Gerpen.
To hire Steve as a director, click here.
© 2014 Red Robin Productions